Simplifying Software Development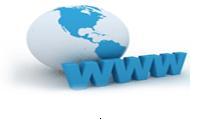 Software Architech provides software consulting services to a wide variety of industries ranging from utilities to pharmaceuticals to financial. Our services include feasibility studies, requirements analysis, design, development, implementation and validation of software systems. We also provides software solutions that include state-of-art products for industrial data management as well as industrial automation.
Custom Software Development Services
Combining extensive capabilities in technology with deep domain expertise and agile delivery model for software development and maintenance our primary objective is to provide insight with rich industry experience to solve client-specific challenges.
Bringing together key subject matter experts, best practice frameworks and best-of-breed technology our solutions drive efficiency, profitability, and growth in business. At Software Architech we unite people, processes, practices and technology to deliver business-driven IT solutions to leading companies nationwide.
We offer the following software services and solutions that will help your business to be dynamic and flexible in a way that allows you to compete and capitalize in this highly competitive and high performance businesses world.
Manufacturing Execution System (MES) Solutions.
Electronic Log Book Solutions.
Asset Management System (AMS) Solutions.
Healthcare Data Management Solutions.
Change Control Management System (CCMS) Solutions.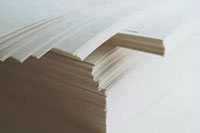 Our Areas of Expertise range from consulting and design to complete project development using leading Microsoft and Open Source technologies such as .NET, SQL Server, BizTalk, SharePoint, PHP, MySQL, ORACLE and more. We excel in complex desktop and web based database applications. Dynamic web sites are our specialty.
Whether you a small business or a large enterprise, our team offers proficiency and demonstrated capability in all aspects of your custom software development project. We can help your organization to make the next big leap by organizing, categorizing and simplifying your needs with our expertise in Enterprise Architechture, our skilled resources that can help in analysis and design of fairly moderate to complex integration needs.We also support your IT Staffing and Training needs help your plan for long term technical support.
We also develop software products mainly for Manufacturing Industries, Healthcare Industries, and Insurance Industries.